Others Try, OMs Succeeds
The moment I set foot on OMs I was warmly greeted by the friendliest crew. They made me feel right at home. I knew this was going to be a truly unforgettable trip. When I set up my scuba gear and my humongous video camera to my surprise everything fit.
There are designated areas for all gear and more than enough charging stations. This attention to detail was very much appreciated. It has the best laid out dive platform .
The dive masters are extremely experienced, from the nitrox blends to planning dives according to what type of animals you expect to see. This comes from extensive knowledge of the sites .
Mantas, barracudas, sharks and turtles down to the tiniest pygmy seahorse are a few of my favorite subjects that they've showed me.
In the mornings I have freshly brewed cappuccino's. There's even satellite cable TV to keep me updated with current events while I'm away. The food is great too. I feel really pampered and fortunate to be on board.
— Marissa Floirendo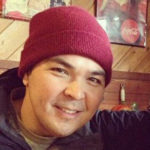 Like Diving From Home
Being on the Oceana Maria is like diving within the comforts of my home. An abundance of quality food and beverage, comfortable living arrangements, and a very friendly and efficient staff. Oh did I talk about the diving? They have the cleanest compressed air equipment (Nitrox) and will drop you right on top of the most diverse dive destinations. This is the standard that all live aboards must aim for.
— Jimmy Araneta